VoIP Billing System Development Services
VoIP billing solutions are systems that allow VoIP service providers and businesses to manage their billing and invoicing competently. A robust VoIP billing system allows seamless Tenant & Customer management, reporting, billing, and payment processes that take your business to the next level. These solutions also enable service providers to maintain prepaid and postpaid billing services.
Telecom billing management systems have gained massive traction over the years, simplifying complex billing tasks like calling cards, reporting, discounts, broadband telephone, PC to telephone, and more. In the current scenario, the Softswitch providers do not have a billing system, so they rely on third-party apps for billing. You can always turn to a leading VoIP billing system development service provider to curate apps that meet your needs end-to-end.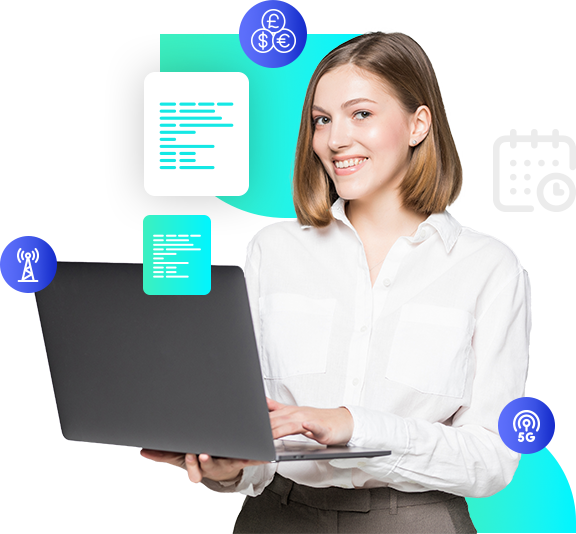 Core Features of VoIP Billing Solution
We are committed to delivering impeccable VoIP billing solutions that comprehensively meet your billing, reporting, and other analytics needs.
Significance Of VoIP Billing System
Telecom billing management systems can process thousands of calls per second without latency. It allows telecom service providers to bill their customers for using voice services. Based on the requisites, you can reach out to a seasoned telecommunications billing systems development partner who can help you track sales and payments received. Here are a couple of reasons you must leverage the VoIP billing system in your business: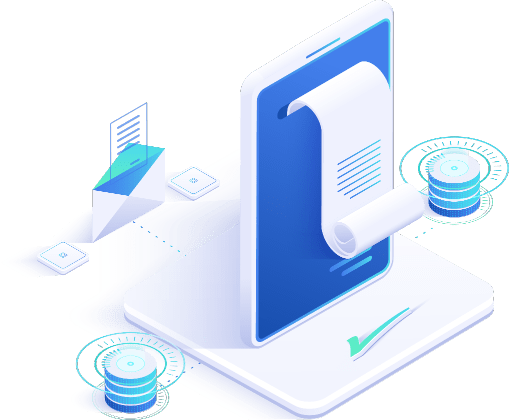 The process of billing and invoicing is automated

Quick access to customer details
Resources work on instrumental tasks
Curate Excellent VoIP Billing Solutions
The VoIP billing system adequately bills your customers for VoIP usage. Our bespoke VoIP billing software prevents fraud and maintains leakage-free calls. Since the primary aim of telecom billing solutions is to simplify the complex billing procedure and make invoicing seamless, it helps VoIP solution providers to reveal, charge, and install billing processes.

Tailored VoIP Billing Solution
VoIP billing software is a crucial element of strategizing that boosts ROI when incorporated into the business. At Ecosmob, we develop custom solutions for various VoIP billing systems. Let's dive in!
It becomes critical for companies leveraging the capacity of MNVOs to have an optimal billing system. Without a dedicated VoIP billing solution, the invoicing and billing process becomes a lot more haywire. While the teams should be working on critical tasks, they are entangled in the billing process.
Adopting MVNO billing software in the strategy makes the process much more seamless. With this, teams can operate independently and improve the revenue. Since no third-party solution is required for billing, the team solely focuses on other pivotal tasks like generating leads and pursuing business. Turn to leading telecom billing systems vendors who can design a custom solution for you.
IP PBX systems have relieved organizations from the restriction of thriving in global offices. With the hosted PBX solutions, the internal communication system of an organization is deployed on the cloud; thus, teams can communicate impeccably.
The billing is made flawless with bespoke Hosted PBX for customer postpaid and prepaid billing. Our solutions can be integrated with PayPal, Stripe, and CCAvenue payment gateways offering numerous modes to pay a bill.
The Class 4 and Class 5 Softswitch need dedicated VoIP billing software, making calling and invoicing easier. Commercial solutions for the telecom industry include softswitches, billing, and charging the user for VoIP services.
Ecosmob is one of the most dedicated telecom billing software companies that offer custom billing solutions for Class 4/Class 5 softswitches, making calling and invoicing easier. It has both pre-paid and post-paid billing system that also supports pinless dialing.
Why choose Ecosmob as your VoIP Billing Solution development partner
As the VoIP niche has shot up, there is a spike in the requirement for telecommunications billing systems. Our bespoke VoIP billing software development model enables you to accumulate CDRs from different sources and send final invoices to end customers. We are seasoned in developing telecom billing management systems for MVNO, IP PBX, Class 4, and Class 5 Softswitches. Our team understands, defines, and delivers what you need and even par excellent solutions.