High-end Telepresence Suites
Enjoy real-time interaction between team members with telepresence solution. It enables a better and more genuine environment for the remote exchange of information between distant individual parties.
Ecosmob's customized telepresence solutions essentially help to cut down on travel costs or imply business enablement. Boost two-way collaboration and communication in real-time with world-class telepresence development solutions. Choose our telepresence solution development, and go beyond the ordinary video conferencing solution.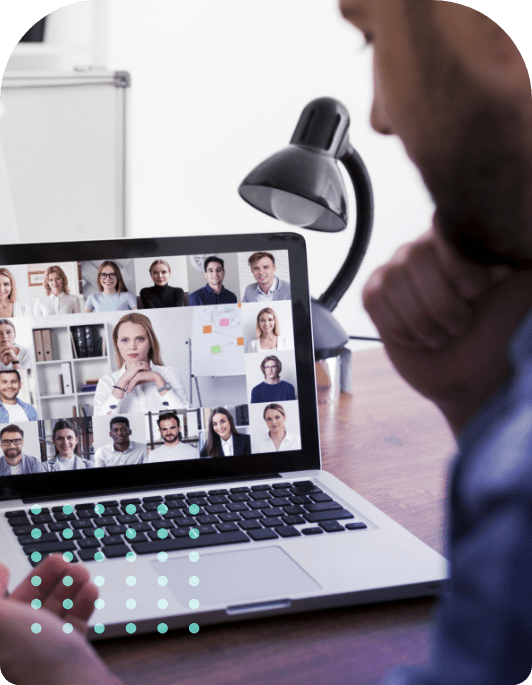 Establish Realistic

Connections
It might feel like magic because of the realistic feel telepresence gives during meetings.
How good would it be to have the experience of attending a meeting in an actual room but
virtually? This can happen with telepresence. The system allows the users to.
Enjoy a crisp audio and video quality conferencing with directional sound.

It supports multiple devices like tablets, mobile phones, laptops, and PCs.

Increases turnaround on ROI because of its cost-effective nature.
People on the screen appear life-size, allowing you to have direct eye contact.

It cuts down on travel time and cost.

Decreases business bottleneck with improved communication and collaboration.