Comprehensive Development Needs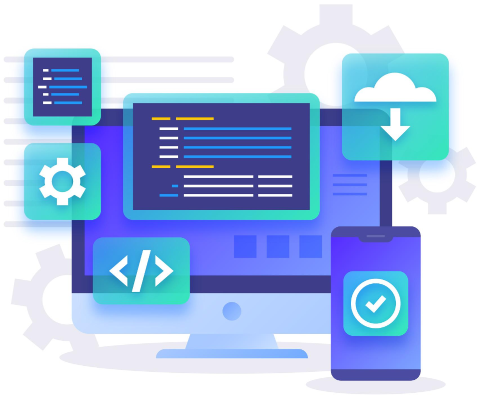 Complete app development and end-to-end project management & delivery.
Realizing business goals demands bespoke planning and cutting-edge technology. Leverage our software development framework, which is both robust and flexible, and get solutions developed as per your budget and business needs. With learnings gathered from 14+ years of experience and 2400+ successful deliveries, we have found the secret to a simple, transparent, innovative, Agile manifesto and easy-to-understand customized software development methodology.
Our Development Methodology
Our Development Methodology
Understanding the requirement
Meet and understand the process flow, identify the pain points, document the requirement, and take sign-off on the requirement analysis doc to avoid any gaps.
Project Planning & Design
Identify the technology on which the software will be designed and define timelines with costing for final sign-off on the final project design.
Development phase
Writing the program, coding, actually creating the software.
Testing
Develop a testing plan, test every line item of the code, identify bugs, get the bugs fixed, and re-test the software for smooth functionality.
Release
Beta testing before the final release and UAT sign-off
Final deployment
Once UAT sign-off is done, deploy the program for actual use.
Ecosmob offers flexibility and a tech-development partner that does much
more than software development and deployment.
Transparency
Agile
Processes
Ease-of
communication
Collaborative
Approach
Flexible
Hiring
Cost-effective
model