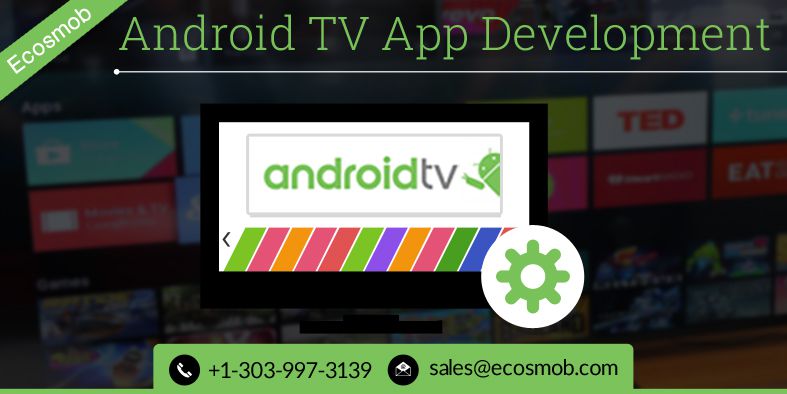 Google has revolutionized the way we watch the television with the introduction of Android TV. The Android TV has many smart features like HD graphical interface and video encoding that can give the viewers richer and more pleasant experience through customized applications. Today, the Android TV app development is streamlining for building business-centric apps rather than extremely simple TV apps and games. Tailored Android TV apps have unleashed the potential of this technological boon called Android or Smart TV. Such apps can perform many functions ranging from sharing the content to promoting the business, and therefore, the companies have started counting on them.
One of the biggest advantages of the Android TV is it can fetch the data from any Android device with ease. In other words, we can say that Android devices can act as a controller for an Android TV. Chrome browser and evergreen Google search service also act as the icing on the cake for the Android TV. When people have started opting for the Android TV globally, the companies also tend to jump on the Android app development bandwagon for promoting business and expand their reach.
Here is a brief account on why the businesses have started bringing bespoke Android TV apps in:
No boundaries- Like other Android-based devices, the Android TV also knows no boundaries. The company can readily address the global audience with the Android TV app.
Complete Android environment- Companies can offer comprehensive Android experience to their customers with Android TV apps. The synchronization with other Android devices makes Android TV more popular and the businesses can leverage the advantage.
Enhanced promotion- It is easy to promote the brand on a bigger screen with a customized Android TV business application. What's more, the enterprises can also offer an in-app purchase for generating more revenue.
Shopping facility- These days, though people tend to shop on the move using the handheld device, the Android TV offers a formidable option for online shopping. Companies can facilitate such shopping through integrating payment gateways and other related features in the Android TV apps.
Competitive edge- It is needless to say that an Android app with all the desired features, seamless performance, and user-friendly interface can offer a competitive edge to any business.
Redefined 'infotainment'- The Android TV offers an excellent combination of app-based content sharing and entertainment. A feature-rich Android TV app can facilitate the enterprise in attracting more people through offering redefined entertainment along with the real-time information about the company activities and products.
Google has reached to the living room of hundreds of thousands of people worldwide with the help of Android TV. Now, companies can get the most from this excellent technological advancement through futuristic Android TV application.